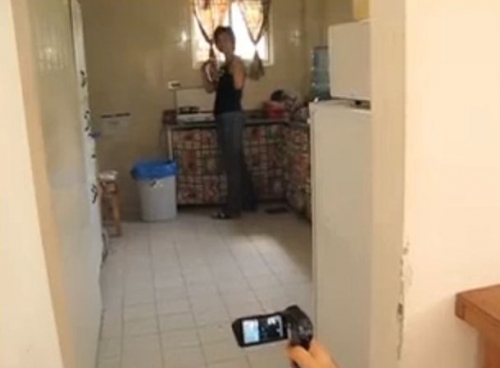 we had a great session.
in our second session, 3 groups completed 30-60second Public Service Announcements or How To Videos. In this session,  we looked at them together and gave each other feedback on : the message/concept; role of visual, audio, and text elements; different shots; planning and execution. Each group shared their experiences making the videos both how they produced them and their collaborations.
Then we broke up into pairs — producer/director.  Each pair developed one sentence pitches of 2 project ideas and then presented them to the group. Here are a few of the projects on the table :
"I'm Lebanese, you're not… but it's not racism"
this piece would expose common expressions that Lebanese use to other Palestinians, foreign nationals, Blacks, and ethnic minorities living and working in Lebanon. It will use humor and real life situations in a short video.
"Join us in the fight for women's rights."
This video will use positive images of successful women to describe women's contributions to society.
"Grab your happiness with your own hand — abuse is not an option."
This video will confront and break the silence on domestic and intimate partner co-dependency, abuse, and violence.
"There are heroes among us."
this video will bring visibility to the contribution of civil workers to and portray them as heroes in the society.
"Sexual Harassment — lot has been said, it's time to act!"
This video will give various scenarios for action in the day in the life of a woman dealing with quotidian sexual harassment.
"What if the table's were turned?"
This awareness raising video campaign will show how male privilege is normalized in Lebanon.
Another video would shift our perspectives of access by switching the roles of those with disabilities and the 'norm'. It will also demonstrate the benefits of implementing new norms of accessibility in the society.
Ghayreh 3adtik promos for Nasawiya's training program: Feminist Tools for Change will deal with various themes : Sexual harassment, Body Image, Freedom and Choice, and Gender Stereotyping.
Why We Must Write
This could be one of the videos for Sawt Al Niswa. This is driven by ones struggle to overcome writer's block.
next steps:
we will continue to elaborate and develop these ideas and consider who our audience is and how to reach them. next week we will find groups and begin working on these projects.