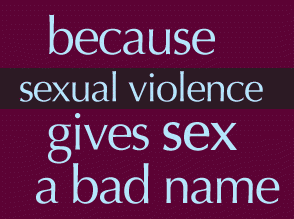 Because a law that hurts women, hurts men.
Because no one, under any circumstances, should ever be subject to any kind of violence, be it domestic, sexual, or psychological.
Because a woman cannot, should not be scared of her husband.
Because a son needs to be able to understand that protecting women is his best hope for a good future.
Because a man should never feel reinforced and supported by the law when he is abusing his power and strength.
Because living in fear is not living.
Because insults, sticks, and force leave irreparable damage.